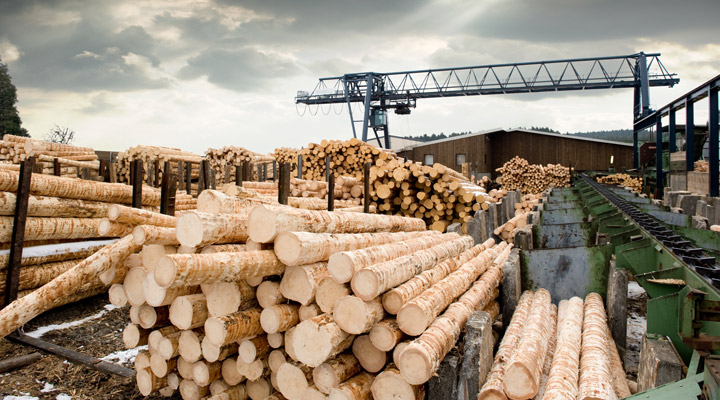 Along with the trends of green building and sustainability throughout the construction design industries, manufacturers of new products are continually boasting their environmentally friendly status. In-the-know designers and builders who seek LEEDS ratings or are at all passionate about green building will realize that nature has already provided us with the ideal green building material: wood. This long-lasting pillar of the construction industry is still just as renewable, responsible, and recyclable as it was for our grandparents' generation.
Renewable
Unlike manufactured building products, wood is easily renewable. Despite pockets of deforestation, the practice of planting a new tree for each one harvested is a time-honored tradition. Often, more than one tree is planted for every one cut down; in fact, the Canadian Forest Service currently requires 20 replants per harvested tree. Of course, it takes decades for new plantings to become mature, but most of the world has been managing forests responsibly for over a century, so that the circle of life can continue with each generation, never truly leading to a dearth of lumber.
Responsible
The lumber industry carefully monitors forest ecology, balancing supply-and-demand against optimal forestry practices. If you think about it, this only makes sense: those within the industry stand to lose much more over the long haul if supply is depleted, so it's in their best interest to contribute to healthy forests.
But it's not just about the lumber industry. The health and longevity of the world's forests is dependent on lumber production, which, in turn, relies on a healthy demand for lumber products. Without such a demand (as caused by bans), wood loses its commercial value, and land owners are virtually forced to repurpose the land to make it profitable again. Agriculture or livestock grazing are popular alternative land uses, and both contribute largely to widespread deforestation.
Of course, saving forests is not an end to itself: it's necessary for a balanced ecosystem. Wood sequesters carbon and fosters biosequestration, balancing carbon emissions and leading to a healthier global environment in which life can continue to thrive.
Recyclable
Unlike manufactured materials, lumber is easily recyclable. Reclaimed lumber is being be used in many of today's hottest designs, from furnishings and decors to doors and flooring. This extension of the normal lifespan of a board is possible because of wood's long-lasting nature. Eventually, though, this organic material will decay and become unusable, but even then, it biodegrades into the soil, forever keeping the carbon it has captured locked within its structure. Even when it has long rotted away, wood continues to serve the world and its population, while manufactured substitutes will do nothing but take up space in landfills for centuries.
Partly due to our commitment to the greenest of building materials, J. Gibson McIlvain has decided not to supply manufactured decking materials or other popular lumber substitutes. Just like we've been doing for centuries, we're sticking to the most environmentally friendly product there is: real, natural, organic lumber.